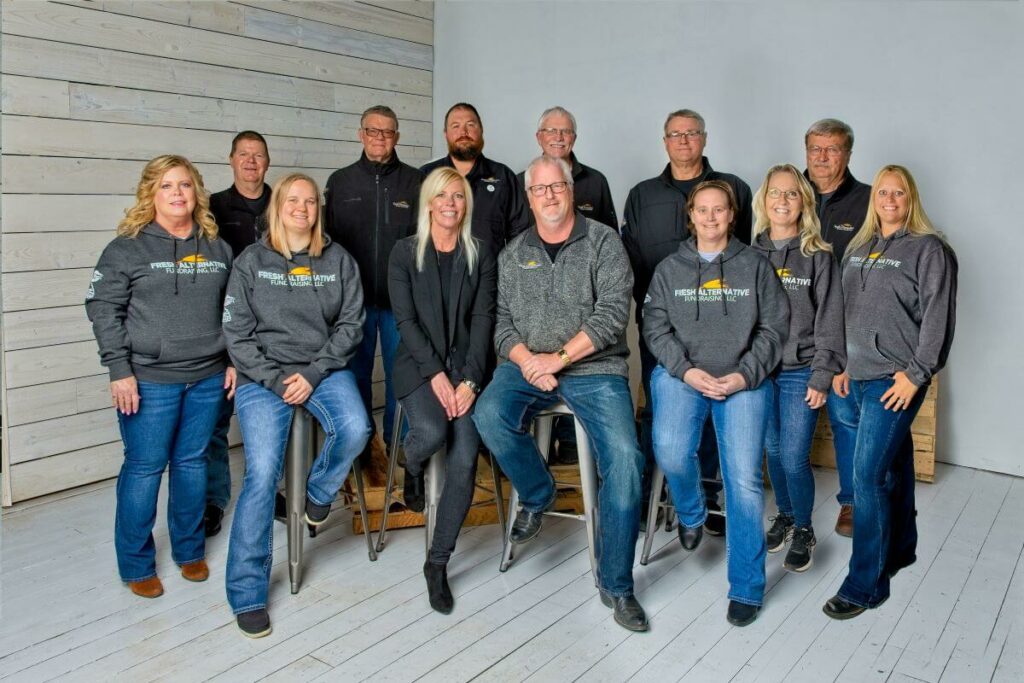 Fresh Alternative Fundraising, LLC is your local, family-owned fundraising company serving all of North Dakota and western Minnesota. We provide personalized customer service, and we do whatever we can to help our groups reach their goals. We make your fundraiser easy and hassle free. We pre-sort your order by seller, and deliver your products to you personally.
Our products include the iconic Butter Braid® Pastries, Pastry Puffins, and Butter Hearts. And all of our products are fundraising exclusive!
What Makes us Different?
At Fresh Alternative Fundraising, we keep everything SIMPLE & HASSLE FREE! And we can do that because our products are unique. They are different from so many other fundraising products as they are not available anywhere on the retail market! Plus, customers ask for them year after year!
Our pastries have great cash back incentives, and we will work with your group to show the sellers how they can earn a specific dollar amount depending on how many pastries each person sells. Our pastries are a unique fundraising product that you can sell alone, without numerous other products, which adds to the simplicity of your sale.
For more information about our fundraising programs and products, please view these resources: